If you are a Gmail user this will be useful for you, especially if you wish to have a backup of your entire Gmail to your local machine. There maybe many reasons why you want to back up your Gmail, you may feel safer to have an archive of your older messages. You might not trust your provider 100%. (though, if in that case you might want to ask yourself why are you still using their service ?) Whatever your reason might be, the bottom line is, it's always good to have some backup, just make sure you keep it safe. There is nothing worst than lost your backup to some thief's hand. With that said, if your goal is to keep your file secure, it might not be a bad idea to let Google take care of your data. If you need extra security with your Gmail, make sure to checkout setting up 2-step verification.
Backup Gmail Enough talking, Gmvault, is a new utility that allows you to backup your entire Gmail to your local Windows machine. It requires Python 2.7.x installed on your machine. You can download and install Python here. (update: it doesn't require Python)
Once you have Python installed, go ahead and install Gmvault.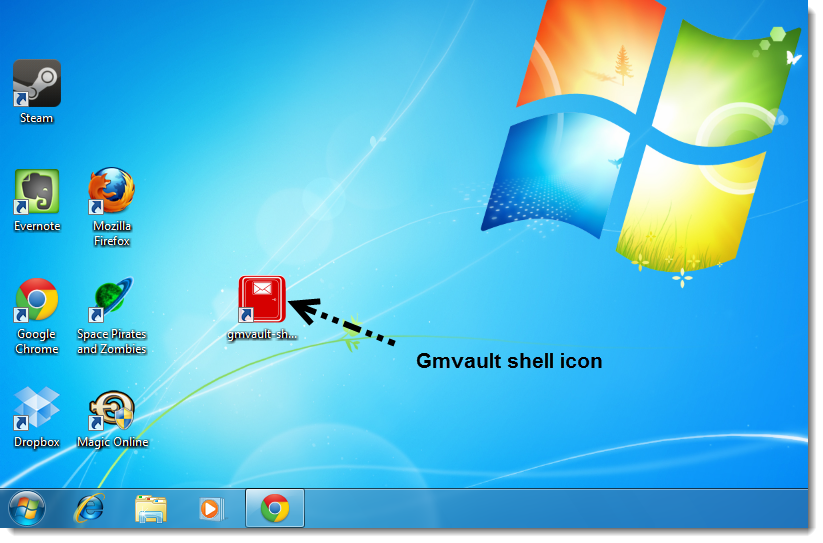 You will see an icon on your desktop after you have finished installing Gmvault.
How To Use Gmvault Now the tricky part is how to use gmvault to back your Gmail. It is a command line utility, requires you to type a few commends in order to have this setup.Setup 1 Double click the gmvault icon. This will launch the shell terminal.
Next type
gmvault that will give you more information on what this command will do.
Step 2 This is very important, make sure you type exactly as it shows.
gmvault sync [email protected]
Read the instruction carefully. Go to the browser and grant gmvault access and come back press enter when you done.
Step 3 Now you just wait and sit back until it finish archive all your messages.
Your Gmail archive will be organized in monthly manner, starting your oldest message.
Inside each month, contains each message in zip, within the zip file is a eml format file that you can open with most of the email client and read the message.
So there you have it, archive your Gmail offline. Use it wisely, and make sure secure your data !